As you may know me and willbe performed for 2 times (the third one was only me) for the VIP in July 2008 in Lyon, the Main demoparty in october 2008 and finally while the Demo In paris 2nd edition.
I thought it was time now to focus on those 3 releases that i consider really important to me.The principle is very simple. We revisited some of the most famous themes composed in Amiga and PC demos.
To each buddy his favorite style : while Willbe did remix well-known 2000′s newskool classics from Little Bitchard, Dune and KB… Moonove gave his vision of the early 90′s oldschool era, exploring the music of Jogeir, Nuke, Moby and so many others.For the first edition we had the support of Viktor Furiani who provided the psychedelic VJing during the concert.
For the second edition, Vjing stuff were hard-coded by Neq a.k.a Knos. Quite interesting to see him manipulating his pc while he was sending visuals on the Huge screen :)
The playlists are the following :
Demovibes 1 :
01. Willbe – Demovibes Live intro
02. Clawz – Cyberotica (Moonove remix)
03. Tip & Firefox – Hyperbased (Moonove remix)
04. Shaman – Heaven 7 (Willbe remix)
05. Karsten Obarski – Sarcophaser (Moonove remix)
06. Little Bitchard & Mel Function- Variform (Willbe remix)
07. Jogeir – Love (Moonove remix)
08. Reed – Meet the family (Willbe remix)
09. Travolta – 9 Fingers (Moonove remix)
10. Virgill – Wonder (Willbe remix)
11. Nuke – How 2 skin a cat (Moonove remix)
12. Mellow-D – TE-2RB (Willbe remix)
13. Moby – Arte (Moonove remix)
14. Mystical – Plastik (Willbe remix)
15. Jester – Cyberide (Moonove remix)
16. Dune – The nonstop Ibiza experience (Willbe remix)
17. Purple Motion – Second Reality (Moonove remix)
18. KB – FR-08 (Willbe remix)
Demovibes 2 :
1. Moonove – Demovibes Live 2 intro
2. Wayfinder – The Popular Demo (Willbe remix)
3. Tip & Firefox – Hyperbased (Moonove remix)
4. Sumo Lounge – IX (Willbe remix)
5. Jester – Harm me with Harmony (Moonove remix)
6. LFODD – World Domination (Willbe remix)
7. Mad Freak – Space Debris (Moonove remix)
8. KB – Candytron (Willbe remix)
9. Jugi – Dope (Moonove remix)
10. Mel Funktion & Little Bitchard – Aether (Willbe remix)
11. Travolta – 9 Fingers (Moonove remix
)12. Reed – Che Guevara (Willbe remix)
13. Moonove – Mör (feat. samples from The Secret Life Of Mr Black by Dune)
Demovibes 3 :
01. Clawz – Cyberotica (Moonove remix)
02. Tip & Firefox – Hyperbased (Moonove remix)
03. Jogeir – Love (Moonove remix
)04. Travolta – 9 Fingers (Moonove remix
)05. Jester – Cyberide (Moonove remix)
06. Jugi – Dope (Moonove remix)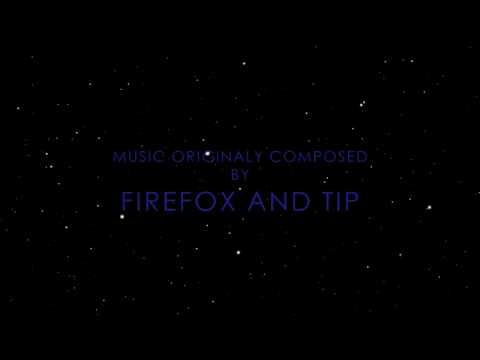 Check the "demovibes live making of" article