Howdy.
This is my new remix of the Virtual Escape credit part demo.
This demo had been released in 1999 on Atari St. You all know that i'm fond of this machine and crazy about things that have been done on it.
A few month ago i decided to remix this great tune and giving a new look to those awesome starfield that i've always loved (yeah that's my favourite effect :p With glenz Vectors)
Enjoy this remix and many thanks to Jylam who coded this part in 2 days using his Mac mini :)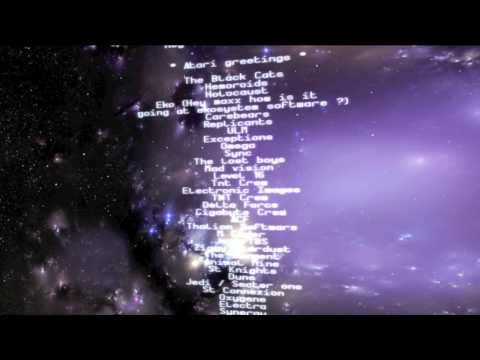 An HQ version is available.
For this music i used Ableton Live and you can hear some Sid sounds. Those sounds have been made using Goat Tracker on OsX.
And you can download the mp3 version